Eliminate Airborne Contaminates With UV Germicidal Lamps
The proliferation of green building requirements in today's Polk County have benefited the environment and have reduced energy costs, but have caused a decline in indoor air quality. With improved seals and windows that remain permanently shut poor quality air has nowhere to go but to be re-circulated to other rooms in a home or office. Breathing in air with pollutants or mold is not healthy for anyone. The EPA considers as one of the top environmental health risks. The only way to deal with this environmental risk is to stop the source of the pollution. Refrigeration & Electric Service Inc. can help you to improve your air quality.
Ultra Violet Lamps Fight Germs
We can install Ultra Violet (UV) lamps in your air conditioning system at your home or business and eliminate airborne contaminants. The UV lamps treat air circulating through your air conditioner's air handler. These dependable lamps prevent the polluted air from re-circulating into the rooms in your house or office. Cool, damp air conditioner coils provide an excellent environment for mold and mildew to grow.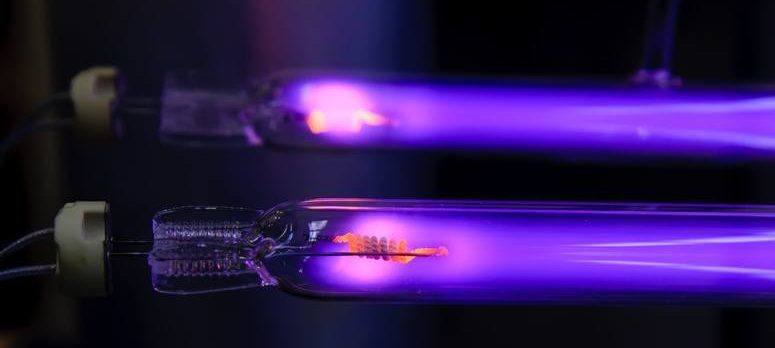 Adding UV lamps will stop mold growth before it happens. This proven technology has been used for over half a century to treat water, food, and rid hospital rooms of dangerous bacteria and viruses. The process known as Ultraviolet Germicidal Radiation breaks down microorganisms at their most basic level by destroying their nucleic acids which unravel their DNA. UV germicidal lamps reduce the risk of catching airborne sicknesses as well as reduce allergens that could make you sneeze. Making your home or office healthier is not the only benefit; it also reduces odors associated with damp environments and cigarette smoke.
---
View Our Other Services
---
UV Germicidal Lamp Maintenance, UV Germicidal Lamps & UV Germicidal Lamp Installation

Lake Wales, FL, Winter Haven, FL, Haines City, FL, Bartow, FL, Auburndale, FL & Lakeland, FL
UV Germicidal Lamp Installation

∴

UV Germicidal Lamps

∴

UV Germicidal Lamp Maintenance ∴ Bartow, FL ∴ Lakeland, FL ∴ Haines City, FL